Warner Music Philippines Receives 45 nominations at the 34th AWIT Awards
On November 5th, the 34th AWIT Awards made its finalist announcement with Warner Music Philippines having 45 nominations across 33 categories. Warner's nominations for 2021 are double the amount from last year's 22.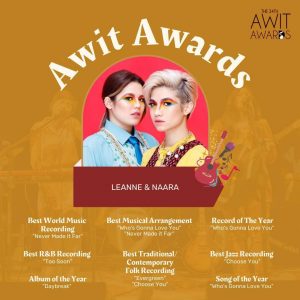 Leading the nomination haul for WMP is Leanne & Naara who have seven nominations in total, including top categories. Daybreak – nominated as Album Of The Year, including the track, Choose You – nominated as Best Traditional, Contemporary & Folk.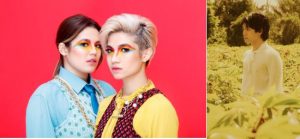 Distribution artist, Zild (IV of Spades) garnered six nominations.WMP's very own artists, SUD, Quest, and Keiko Necesario also garnered nominations in various categories including 'Best Performance'
The AWIT Awards is a prestigious award-giving body, spearheaded by PARI (THE PHILIPPINE ASSOCIATION OF THE RECORD INDUSTRY, INC.), that gives recognition to Filipino performing artists and people behind the making of Filipino recorded music. 34TH AWIT AWARDS: PROUDLY HOMEGROWN LIVE (Virtual Awards) will air on Facebook and YouTube on November 29, 2021, at 7 pm.