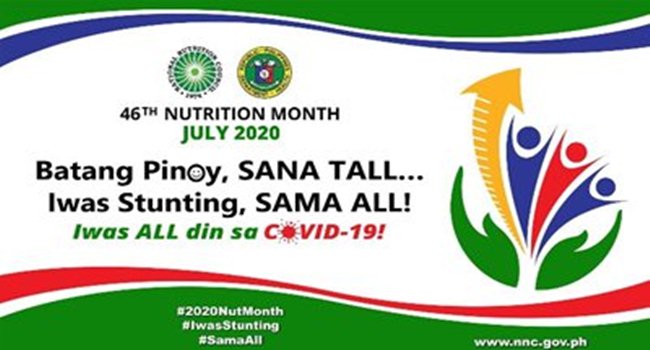 #NutritionMonth2020
The observation is based on Presidential Decree 491, or the Nutrition Act of the Philippines, signed on June 25, 1974.
The National Nutrition Council (NNC) is spearheading the nationwide celebration of 46th  Nutrition Month. This year's theme is"Batang Pinoy, SANA TALL . . . Iwas Stunting, SAMA ALL! – was approved by the National Nutrition Council Technical Committee last 30 January 2020. On June 2020, "Iwas ALL din sa COVID-19" was added as COVID-19 pandemic threatens to increase malnutrition rate in many countries, including the Philippines.
979HomeRadioOfficial Supports these goals and initiatives to help share its message.