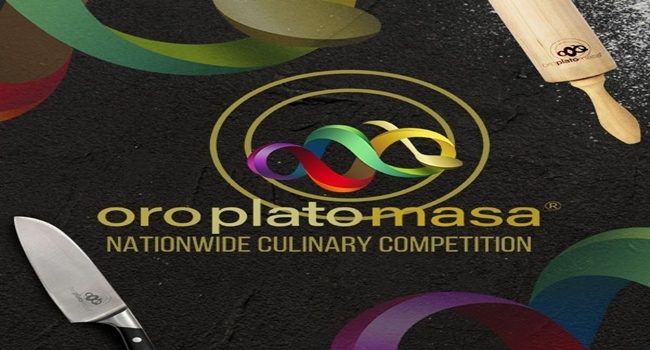 #LiveatHome DTC Promos Inc. promoting "Oro, Plato, Masa"
DTC (Direct To Consumer) Promos Inc. is a full-service marketing communications company which cater expert marketing (promotional, sports, field), activations, product sampling and conference management. DTCPInc. promotes household food brands continuously organizing cooking and baking competitions for both professional and student chefs which is also part of the company's CSR (Corporate Social Responsibility) Program.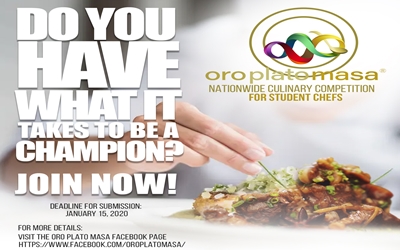 Marissa Dames, President of DTC Promos Inc. went to our studio to promote "Oro, Plato, Masa". A Nationwide Culinary Competition for student chefs which gives them a platform to showcase their talents and skills and gives them exposure to industry practitioners, DTCPInc.'s clients and partners who are always on the lookout for someone who stands out that can work under pressure in this real time opportunity.
200 schools nationwide have already been invited to send their best teams to the country's biggest culinary competition for students" she said .A total of 18 teams with two members each will be chosen to compete during the Grand Finals on Feb. 22, 2020 at the SM Mall of Asia Music Hall. Nine teams will compete in the Savory or "Ulam" Category while the other 9 teams will compete in the Dessert or "Minatamis" Category. Finalists from the Visayas and Mindanao will be provided with airfare by DTC Promos and accommodations.
The contest mechanics are simple. Qualified students must form a team of two members from the same school or program and fill out the entry form that can be downloaded from the Oro, Plato, Masa Facebook page. Link: https://www.facebook.com/oroplatomasa. Entries and forms can also be downloaded from www.dtcpromos.com.ph
Recipes will be screened beforehand and must meet the requirements of the category entered. Recipes not meeting contest criteria will be disqualified. Entries must also be the original recipes of the entrant.
Deadline for submission of recipe entries is on January 15, 2020. Eighteen (18) teams will be chosen and will be announced in the said Facebook page on January 30, 2020.
The finalists will also be informed through email or text messages.
*promotional photos : Oro Plato Masa Facebook page
photo credit : NMCT