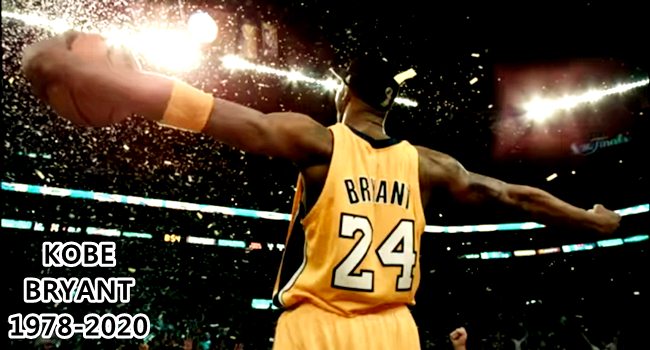 Kobe Bryant "The Black Mamba"
Just hours after news broke, the 2020 Grammys ceremony has opened with a heartfelt tribute and united dozens of the world's current biggest musicians along with some of the industry's current key players on Sunday night at the Staples Center in Los Angeles, California.
Fans mourn the sudden death of NBA's iconic legend Kobe Bryant due to helicopter crash together with his 13-year-old daughter, Gianna and seven others.
Experts questioned why the pilot flew in foggy conditions and still left with further investigations. The local authorities said that it could take several days to recover bodies due to rough terrain and found it too dangerous to reach.
Kobe retired in 2016 with accolades that include:
five championships, an MVP Award, two Finals MVP awards, 18 All-Star Game selections, 11 times being named All-NBA First Team and nine times being named to the NBA's All-Defensive First-Team. He also hadtwo scoring titles and two retired numbers which are 8 and 24. Died at the age of 41.