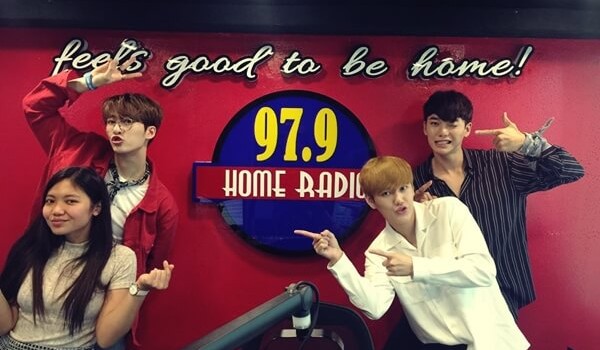 K-Pop group BNF visited Home Radio!
K-Pop fever is definitely getting even hotter.
This time, a three-member Korean boy group, BNF made a good impression in introducing their music and craft in the Philippines.
Daewon, Habin and Harang in on radio tour in the country and dropped by at the 97.9 Home Radio studio last Friday to promote their single and announce some of their shows.
DJ Alex had the chance to talk with the trio who are seemed very happy, friendly and excited sending love to their fans during the interview.
In case you still want more of BNF, here's the full video of their debut single, 'Become Petals'.
With the beautiful piano melody, the song will surely win and melt your hearts.
The Korean group just debuted and launched their career last April 20.
—-