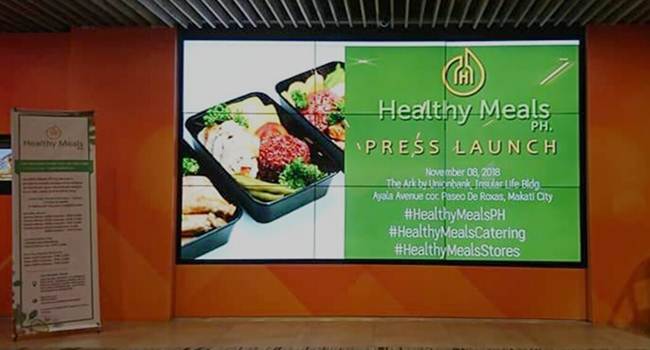 HealthyMealsPh Press Launch
Eat right & live right with HealthyMealsPH!
Eating a healthy diet doesn't have to boring, bland and complicated. It's about eating the right amount, right calories without depriving ourselves to enjoy our food. Food must help us feel great, have more energy for the day, to improve our health, to be physically fit and even helping our mood to become happy and healthy all throughout the day! HealthyMealsPh does just that!
We deliver fresh reaching as fas as Caloocanto Quezon City, Pasig , Valenzuela, Makati, Marikina, Navotas and a lot more!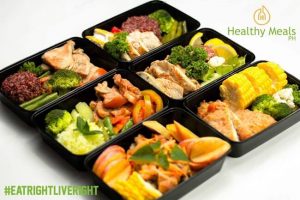 You can enjoy the goodness and freshness of food delivered right in your door step and you can bring with you anywhere you want! We also serve High Protein which gives you the energy to get up and go.
Ketogenic Meals which is one of the most popular meals worldwide to shed excess weight and improves health and of course sweet treats that you can indulge in without the guilt feeling! HealthyMealsPh is highly recommended by a lot of celebrities ,social media influencers, health enthusiasts, athletes, young professionals and business owners who are always on the go everyday!
Rad Pelayo, owner founder of HealthyMealsPh says " Healthy Food is meant to be enjoyed by everyone that's why we do not only deliver,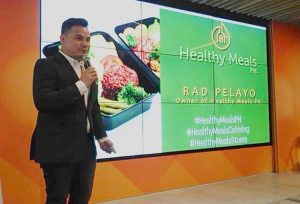 we also open our doors to catering services for parties, special occasions or gathering that will truly enjoy from main course to dessert and soon our first store will be opened to cater to those who are on the go
HealthyMealsPh Catering and Stores was officially launched on November 08, 2018 at The Ark by Unionbank in Ayala Avenue, Makati City
HealthyMealsPh are happy to announce that we are launching catering services especially now that the Holiday Season is just around the corner, we need to make sure that even if you eat a lot in parties, you are eating healthy food! We are also excited to launch our first HealthyMealsPh Store April St. Congressional Village in Quezon City.
For more details on food delivery, catering services and store franchising call 09175424015 or message us on Facebook
www.fb.com/healthymealsphBRT