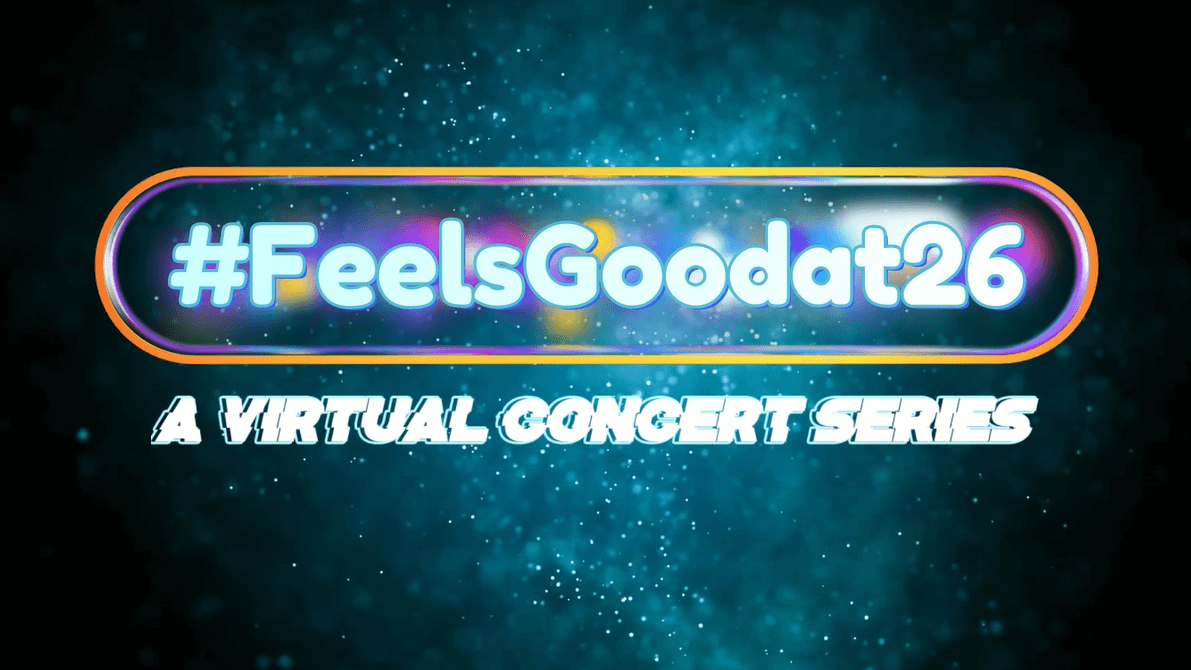 #FeelsGoodat26 – A Virtual Concert Series
During the pandemic and all came to a halt. 979 Home Radio team came up with the idea of pushing the celebration of its 26th Anniversary themed "Feels Good at 26" – A Virtual Concert Series.
A week-long celebration On-Air and Online. A free concert for all held using Facebook as platform to let its listeners to either watch or listen to it wherever they are with the norm (Transistors) simultaneously which started September 28, 2020 extended until October 3, 2020 (from October 2) due to artists poured in and showed their full support to the station.
The 979 Station would like to thank the following..
SPONSORS:
Citystate Bank, JOLLYBELLY, Ricci's Kitchen, Hox Xing Pares-Pares and Mami House, Odds Cafe and Nail Spa and The Manila Grand Opera Hotel
Ditto Music Philippines, Warner Music Philippines, Ivory Music, PolyEast Records, Universal Records and Sony Music Philippines
Balcony Entertainment, Char Suarez, Asintada, Tere Alcantara, Andrea Dela Calzada, Oasis Management Group, Soupstar, ShowBT philippines Corporation, Cornerstone.
Joey Valverde, Nicka Lumalang, Perry McDonald, Maria Gina M. Joyce, Grace Foronda,
Randy C. Cabangon
Insular Broadcasting Systems Inc. / 979 Home Radio PRESIDENT
D. Edgard A. Cabangon
CHAIRMAN
September 28 (Monday) set of Performers were:
Andrej Agas * Clara Benin * Sassa Dagdag * Sandiwa
September 29 (Tuesday) set of Performers were:
We Got * Mark Oblea * Twenty-Nine Eleven * Bianca * Zild
September 30 (Wednesday) set of Performers were:
Paolo Mallari * Leanne and Naara * Migz Haleco * SB19
October 1 (Thursday) set of Performers were:
Zelijah * Dionela * Drei Rana * Better Days
October 2 (Friday) set of Performers were:
Ace Banzuelo * Vanz Bonaobra * Abby Clutario * The Vowels They Orbit
October 3 (Saturday) set of Performers were:
Deuces * Noel Cabangon * TJ Monterde * MYMP
THANK YOU FOR ALL THE SUPPORT!!!